Date: 29-31 March 2008 [Photos]
Location: Kettlewell to Ilkley, West Yorkshire
This is a 41 mile walk over 3 days. published by the Inn Way series of guide books. My brother Richard & I completed this on 29th to 31st March 2008. We performed a little GeoCaching on route but the GPS recorded about 45 miles in total.
Accomodation
Friday 28th March: Blue Bell Inn, Kettlewell. 10% discount with Inn Way membership card. The pub was friendly and the food was fine. The only critisism would be the rooms (twin) which were pretty small and rather like a French motorway stop.
Saturday 29th March: Crown Hotel, Middlesmoor. Excellent and very friendly pub. Residents lounge with welcoming fire. Our damp clothes were whisked from us to a drying room and returned during breakfast. Fantastic service, large rooms & comfortable beds.
Sunday 30th March: Talbot House, Pateley Bridge. High street, good sized rooms, there was a temporary problem with the cold water in the bath but there was plenty of hot! Breakfast was a variety of Fairtrade and homemade/organic products that all tasted pretty good! We ate out at Olleys Italian Restaurant which was just over the river and has to be one of the best Italian meals I've had in a while. We had prawn & asparagus risotto.
Monday 31st March : Dalesway Hotel, Ilkley. At the end of a 20+ mile walk we could have slept anywhere I'm sure. We ended up on the 4th floor in a pokey twin room with beds that felt like they'd come from a reject shop. The staff were friendly and the breakfast was fine.
The Walking
Saturday:
0930: Started off with sunshine and blue skies with patchy cloud. All the way up to the summit of Great Whernside we we keep seeing the dark clouds heading for us. Luckliy we'd done the first 7 miles before the heavens opened. There is an excellent shelter just above Scar House Reservior where we stopped for a late lunch. We arrived at the Crown Hotel very damp at about 1445. The GPS recorded 11.8 miles. [PDF Track]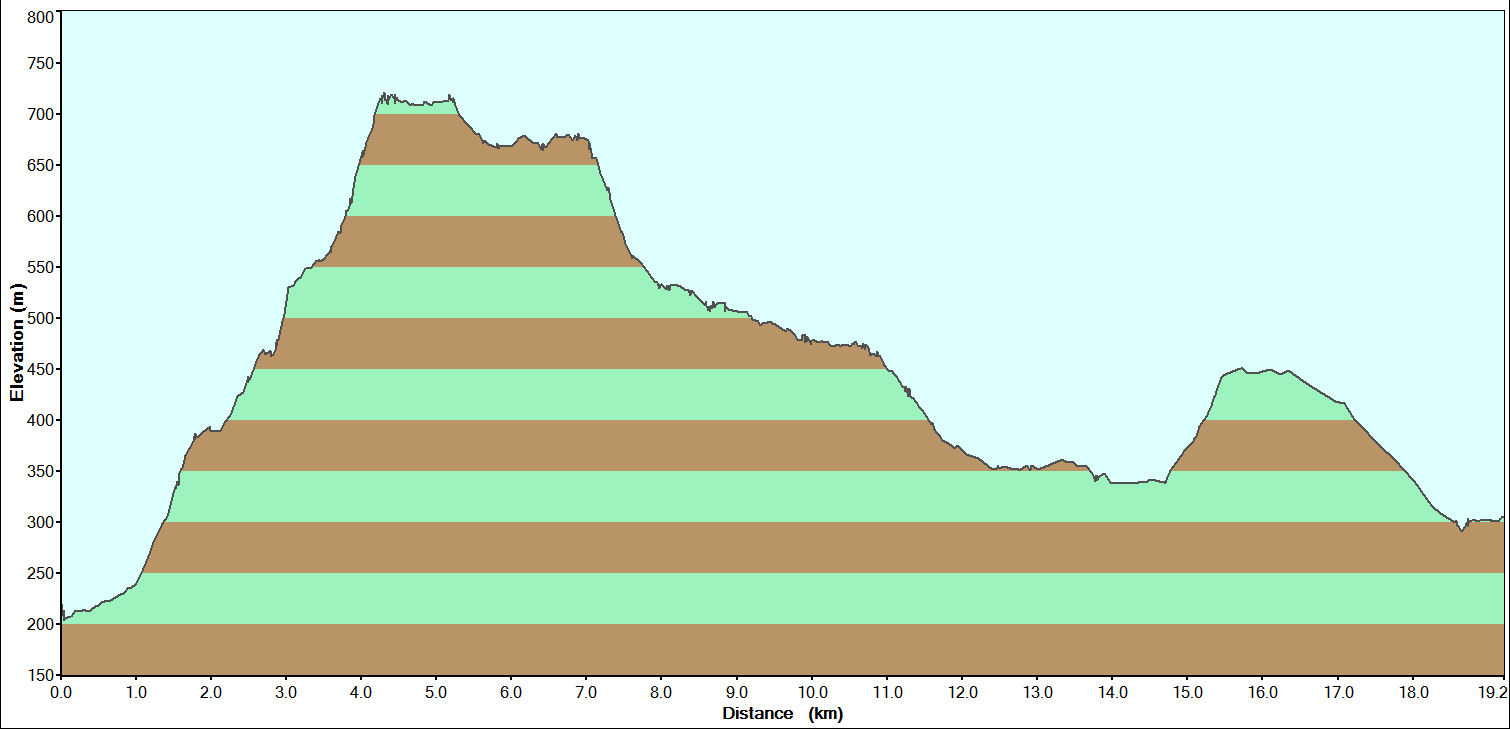 Sunday:
0930: After a night of extremely heavy rain we didn't know what to expect for today but it luckily it was overcast and spitting lightly. However, after the first mile it was dry and we started stripping off. It was very windy along the ridge by the Shooting Lodge and we had difficulty walking in a straight line! We ended the day walking in t-shirts. The GPS recorded 12.2 miles. [PDF Track]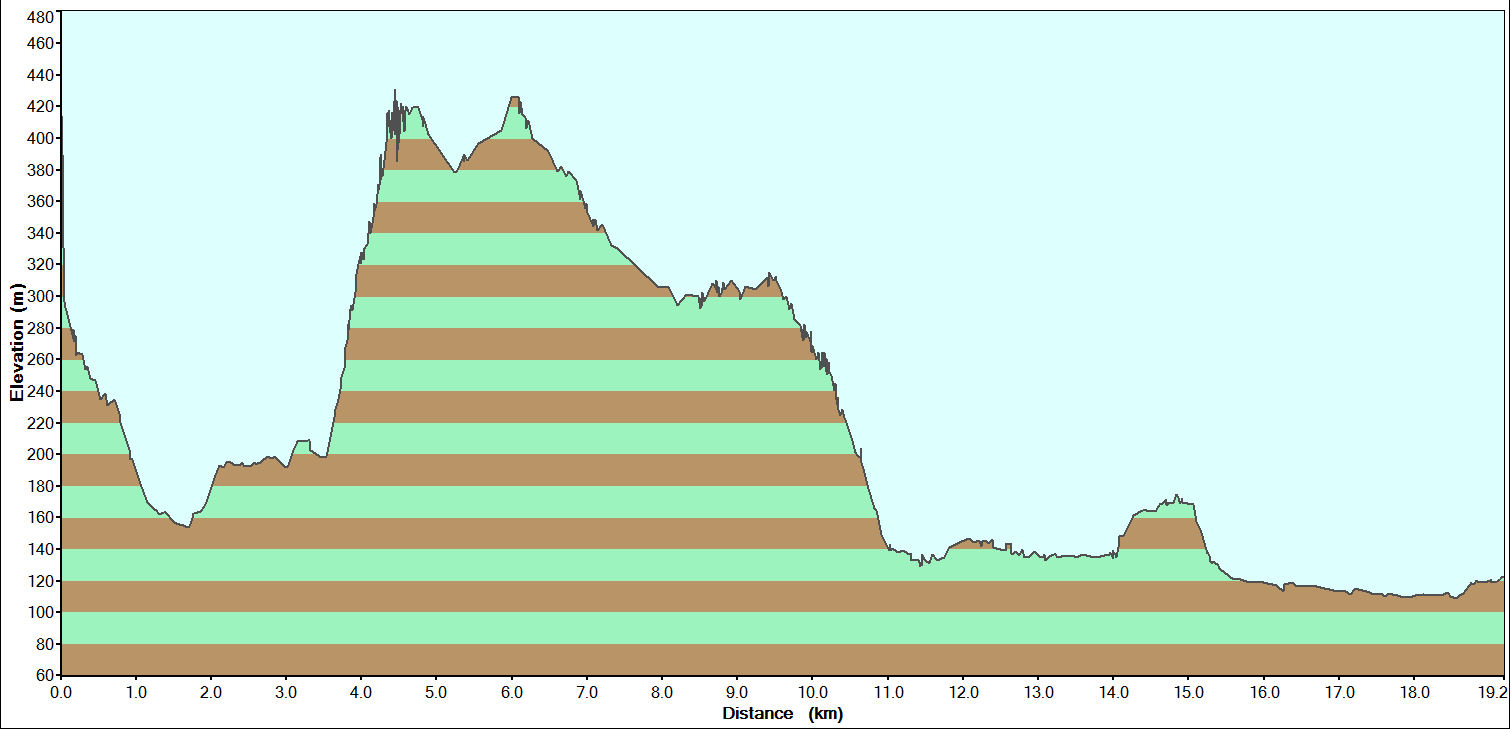 Monday:
0850: This morning was beautiful although there was frost on the ground when we set off. We were soon down to t-shirts as we climbed up to Guisecliff. We'd forgotten to pack the suncream as the forecast was heavy rain all weekend. This was a long old day and the GPS recorded 22 miles. [PDF Track]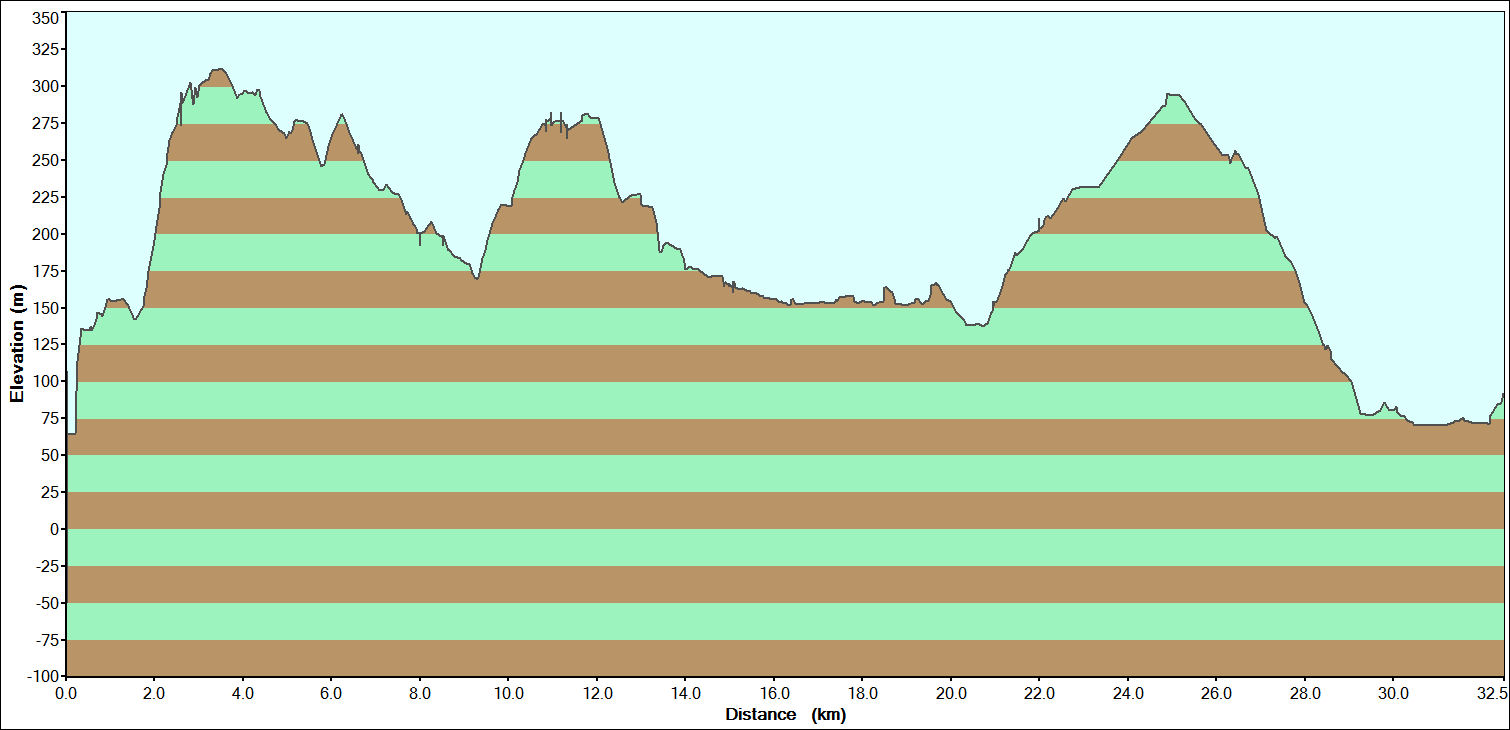 Tuedsay:
0915: Drove to Kettlewell to pick up Richard's car. I also stopped off at the Smithy Gallery and purchased the snowy sheep painting by Christina Harris that I'd spotted on Saturday morning.
[home] - [Walks Home]