Buriton, Hampshire
[Home] - [Family History Home]
The BURGESS & BENHAM families came from Buriton and have been traced back to the mid 1700s. In about 1900 our BURGESS family moved to Harting in Sussex.
There are some excellent Parish Register Transcripts available online.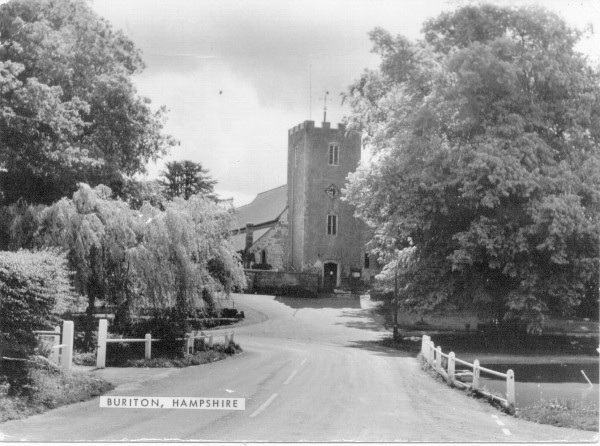 Buriton Parish Church (from an old postcard)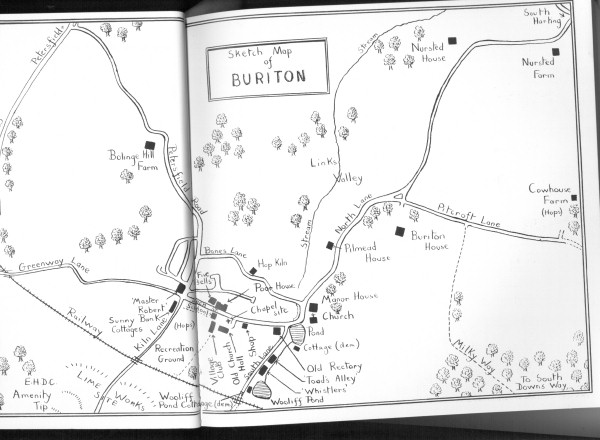 Map of Buriton from a book of village life (called....)
In 1871, Charlotte BURGESS (Debbie's 2nd great grandmother) was living in Bones Lane.
[Home] - [Family History Home]