Christopher CUMNER (1886-1928)
[Home] - [Family History Home] - [Back to Photo Index]
Christopher was born 07-Aug-1886 in Sandhurst, Berkshire to Sydney CUMNER & Miriam Crane MATTHEWS. He was baptised at Sandhurst on 04-Oct-1886.
From PRO/WO364/889, Christopher CUMNER #28813
Previously served: 3rd Royal Berks #7969 for 6 years
Called up to join Grenadier Guards, age: 29yrs 4mths, Occupation: Dormitory servant, married
Height: 5' 8½", eyes: Hazel, next of kin: Emily PALMER (wife)
27-Nov-1909: Married Sandhurst - Parish Church
Children: all born Easthampstead:
Violet Mirian 23-Oct-1910
Arthur Sidney 2-Jan-1913
Lily Isabel 3-Sep-1914
17-Oct-1917: Discharged, medically unfit due to inflamation of the lung.
Chelsea Number #136951. 5s/week pension, appeal was disallowed as his illness was not connected with his service.
Discharge address: Malborough Villa, Easthampstead Road, Wokingham, Berks.
Brothers (when discharged):
Arthur: Address not known
Harry: Sandhurst Road, Sandhurst
George: Address not known
Dick: 3rd Royal Berkshire Regiment
He died in 1928 at Wokingham, Berkshire, aged 42.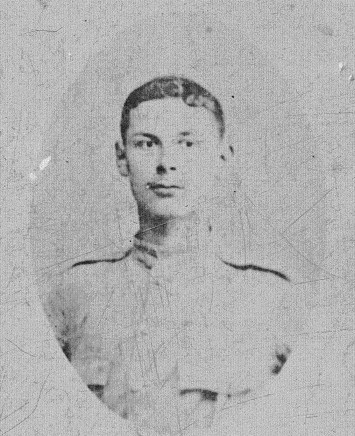 2 Albion Cottages, York Town Road, Sandhurst, Berkshire
Sydney CUMNER, aged 61?, born Newbury, Berkshire, Club Servant @ R. M. College
Mariann CUMNER, aged 47, born Aldershot, Hampshire
Ernest E. CUMNER, aged 14, born Camberley, Surrey
Frederick C. CUMNER, aged 12, born Camberley, Surrey
Floretta CUMNER, aged 8, born Sandhurst, Berkshire
Christopher CUMNER, aged 4, born Sandhurst, Berkshire
=
[Home] - [Family History Home] - [Back to Photo Index]