Robert Henry STARKEY (1878-1970)
[Home] - [Family History Home] - [Back to Photo Index]
Robert was born 1878 [GRO: 1878 MarQr, Westminster, 1a 491] to Robert STARKEY & Emma WALTON.
In 1902 he acquired a stationary & fancy goods business in Randal Street (now Pier Road), Erith. He married Eva Grace WATTS 9-Sep-1903 in Saffron Walden, Essex [M-Cert]. In the early 1920's the buisness became the Randal Press with himself, Eva and their sons Henry & Hubert being directors.
He appears in the Kelly's Trade Directories for Erith in 1924, 1927, 1930, 1934 & 1938.
He was a talented singer and actor, in 1911 he was one of the four founders of the Erith Dramatic & Operatic Society which continued for 25 years.
He was also a founder member of the Erith Rotary Club of which he was president in 1932-33.
Robert Henry & Eva had 6 children.
Grace Roberta (1904-2001) [GRO: 1904 JunQr, Dartford, 2a 590]
Herbert Watts (1906-) [GRO: 1906 SepQr, Dartford, 2a 636]
Henry George T. (1910-) [GRO: 1910 MarQr, Dartford, 2a 598]
Robert Charles W. (1910-) [GRO: 1910 MarQr, Dartford, 2a 596]
Frances Mary (1915-2000) [GRO: 1915 SepQr, Dartford, 2a 108]
? (1920-1920)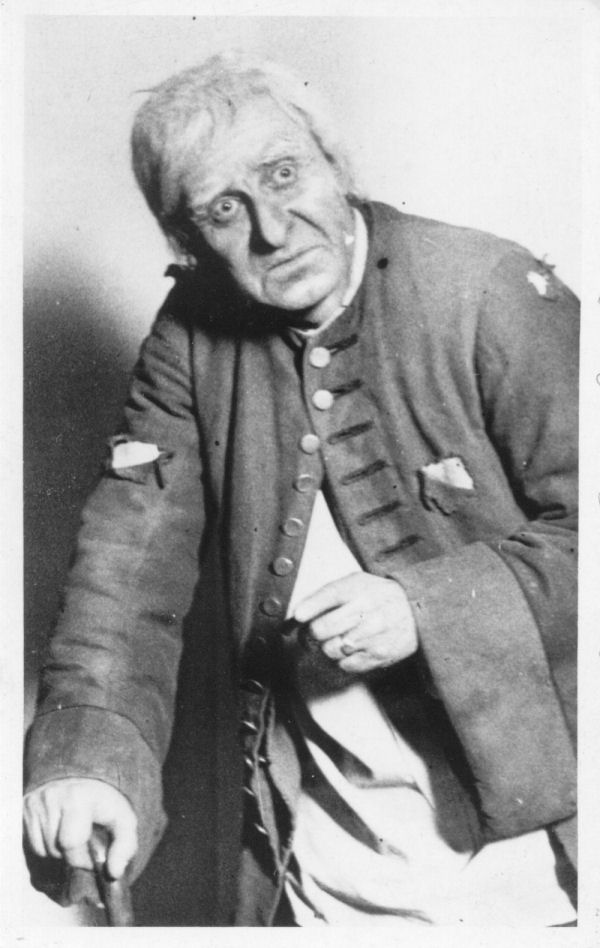 Robert Henry in one of his many Gilbert & Sullivan roles.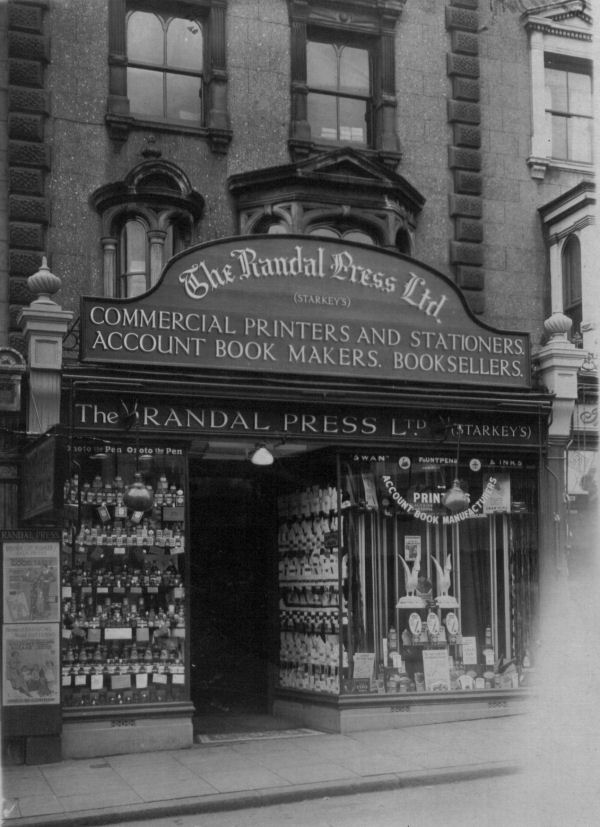 Robert Starkey's business 52 Pier Road, Erith, Kent
West Road, Saffron Walden, Essex
Robert STARKEY, head, 59(M), no occupation, born Ongar, Essex
Emma STARKEY, wife, 45(M), born London
Emma STARKEY, daur, 11, born London
Frances STARKEY, daur, 9, born London
Herbert STARKEY, son, 6, born London
Robert STARKEY, son, 3, born London
Harriet PARKER, servant, 21(S), born Thaxtead, Essex
West Road, Saffron Walden, Essex
Robert STARKEY, head, 69(M), living on own means, born Ongar, Essex
Emma STARKEY, wife, 55(M), born Peckham, Surrey
Emma S. R. STARKEY, daur, 21(S), born Tamess, London
Herbert W. STARKEY, son, 16(S), born Tamess, London
Robert H. STARKEY, son, 13(S), born Tamess, London
1 Minford Gardens, Hammersmith, London
Hester CURTIS, head, 46(Widow), born Farcett, Huntingdonshire
Charles J. CURTIS, stepson, 26(S), Railway Collector, born Hatfield, Herts
Elise H. CURTIS, daughter, 9, born Paddington, London
Robert H. STARKEY, boarder, 23(S), Stationers assistant, born St. James, London
Sarah A. PICKERING, servant, 22(S), general servant, born Canning Town, Essex
[Home] - [Family History Home] - [Back to Photo Index]