Edward Smith Waller STURGESS (1881-?)
[Home] - [Family History Home] - [Back to Photo Index]
Edward STURGESS was born 04-Apr-1881 in Brighton [B-Cert], the illegitimate son of Agnes Louisa STURGESS.
In the 1901 Census he was shown as a Cattleman on a Farm living with his stepfather. Agnes had married William HILL by this time.
Edward married Alice Elizabeth HILL (no relation to William) on 31-Oct-1904.
Edward & Alice had 1 child:
Alice Elizabeth (1905-1992) [B-Cert]
Unfurtunately Alice HILL died in labour on 30-Oct-1905 [D-Cert].
Edward remarried.....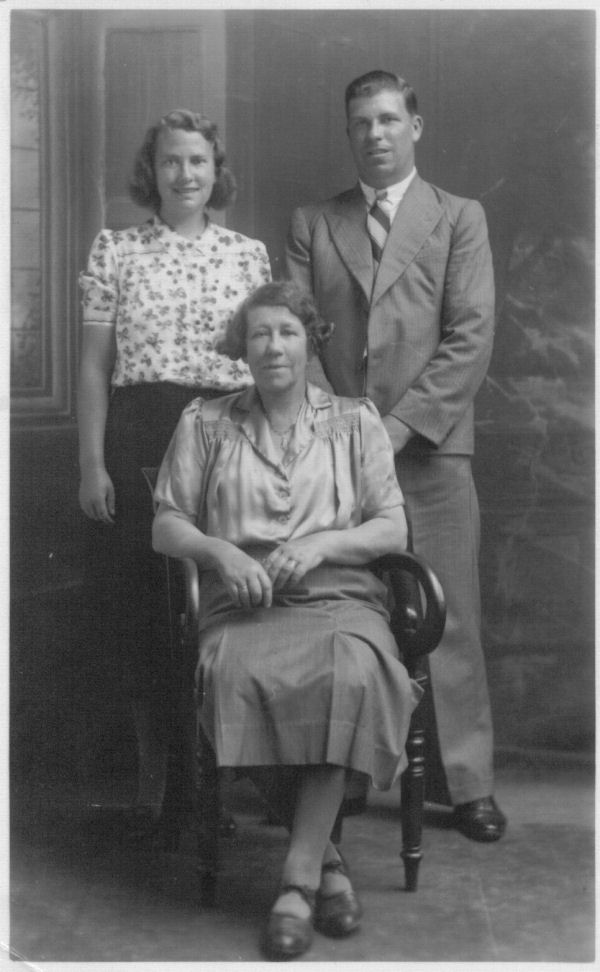 Edward STURGESS with ??
=

=
Rosemount Cottage, Goosegreen, West Harting, Sussex
William HILL, Head, 66(M), Carter on Farm, born Harting, Sussex
Agnes HILL, Wife, 49(M), born Brighton, Sussex
Edward STURGESS, Stepson, 20(S), Cattleman on Farm, born Brighton, Sussex
Albert HILL, Son, 9, born West Harting, Sussex
Charlotte HILL, Daur, 6, born West Harting, Sussex
[Home] - [Family History Home] - [Back to Photo Index]